Life, Love, and the Pursuit of… Theme Parties!
---
There is nothing better than cuddling up with your loved one on the couch with some comfy throw pillows and a fuzzy blanket. This is one of my husband and my favorite things to do. We make some fresh homemade popcorn, turn down the lights and cuddle up together on the couch.
Although, with our current couch situation, it can be a little challenging to get comfortable with the two of us. Our couch is not exactly a cuddle worthy couch but we make it work for now. We're on the hunt for a new couch and have been eyeing up this one at Wayfair. What do you think? So cute isn't it, looks cuddle worthy to me!
It's so important to stay connected with your spouse and have a weekly date night. Whether that's cuddled up on the couch, catching the latest movie in the theater, grabbing dinner at a local restaurant or trying something new. My husband and I are movie fanatics so we usually choose movie night. Some of our favorites are sociological and mystery thrillers. I'm someone who can usually guess what's going to happen in a movie before it happens so the more complex of a movie the better!
A movie we saw recently, that we were pleasantly surprised by, is called "Get Out" which is nominated for a Best Picture Oscar award. After seeing the trailer, I thought it might be a little corny and possibly a low budget film but gladly we made the choice to watch it anyway and truly enjoyed the movie! We'll be tuning in to watch the Oscars on March 4th rooting the movie on in hopes that it receives the Best Picture award. We're even thinking about hosting an Oscar Award night at home for our family and friends to enjoy with us.
It's fun to tune in to see our favorite movies, actors and actresses be rewarded for all of their hard work! So we thought, wouldn't it be fun to plan an award party theme or even a movie night and host one for our family and friends? After our Super Bowl Party earlier this month, we've been itching to host another get together. It's so fun to be creative with new recipes, have a fun theme party and honestly, we'll take any excuse to host a party!
Here are a list of 6 tips to help ensure you have all of the key essentials for hosting the perfect movie night or award theme party:
Yummy Food – You can't have a party or movie night without providing all of the yummy food that comes with it! Make some homemade popcorn and don't forget to pick up some snacks for the awards. When hosting we always like to pick up a few bags of chips, make a few appetizers and don't forget the movie theater candy too!
Enough Seating – There is nothing worse than going to a party where you end up sitting on the floor due to lack of seating options. Make sure you have enough for the amount of people you'll be inviting. It's a great excuse to buy a fun new bench for your living room. Even if you have to pull out the folding chairs, whatever you do, just ensure no one ends up sitting on the floor!
Blankets and Pillows – You can't have a movie night without nice fuzzy throw blankets and comfy pillows to keep everyone nice and cozy, especially in the winter. No one wants to be chilly while watching a movie, and they won't while watching the awards either. Make sure to pick up a few extra throw blankets and pillows to keep your guest comfortable!
Fun Drinks – Create a few fun drinks to share with your guest. If hosing a party for the awards, you could name a drink after each Best Picture nomination. If you're having a movie night, create a name based of each movie you'll be watching. It's a fun way to incorporate the theme of the party. Always make sure to have a few regular drinks options available for those who enjoy a simple beer or non-alcoholic options for those who don't drink.
A Fun Game – Let's face it, whether you're watching the Super Bowl, an Award ceremony, The Bachelor or just a movie marathon, the night can get a little long if you don't have something to keep guests engaged. Create a game to ensure everyone is having fun! You could have guests write down who they think will win for each category, you can have a prize for the guest/s that win. If you're watching a movie, there are various drinking games that you can find on the internet, it's a fun way to watch a movie. Remember to always drink responsibly.
Theme Decorations – Decorations are always a fun way to include a theme of the party. Specialty stores like Party City are a great place to pick up decorations to match your party theme. It makes the party even more fun and interesting!
Here are a couple of cute options I found at Wayfair to keep your guest cozy while hosting a movie night or an award theme party: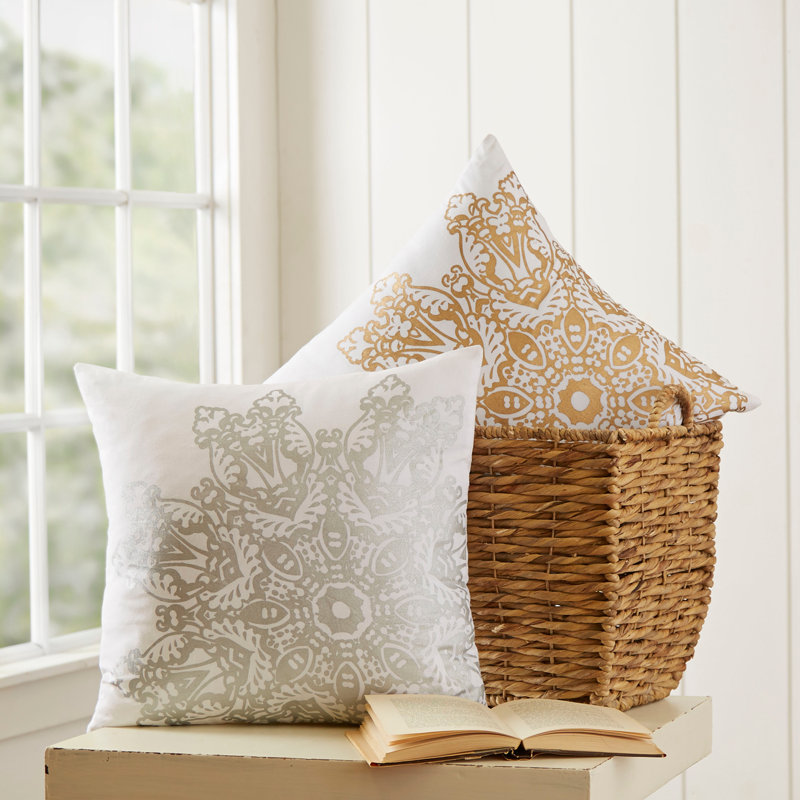 Gemma Pillow Cover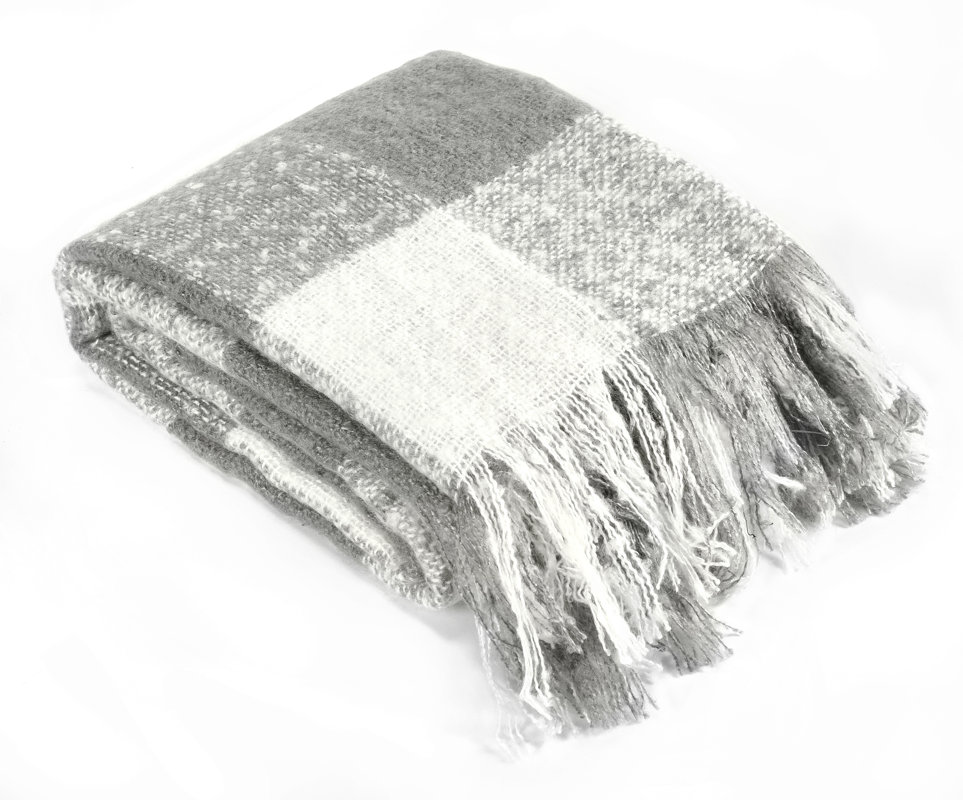 Mohair Throw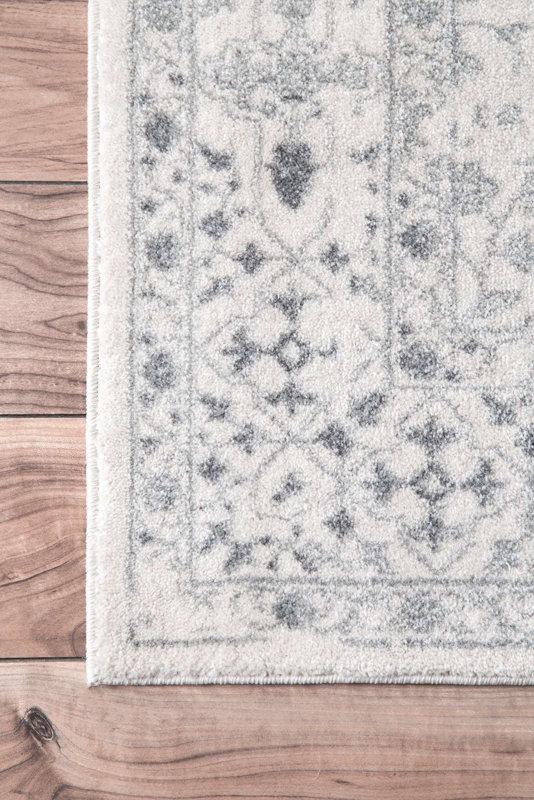 Dorothea Ivory/Gray Area Rug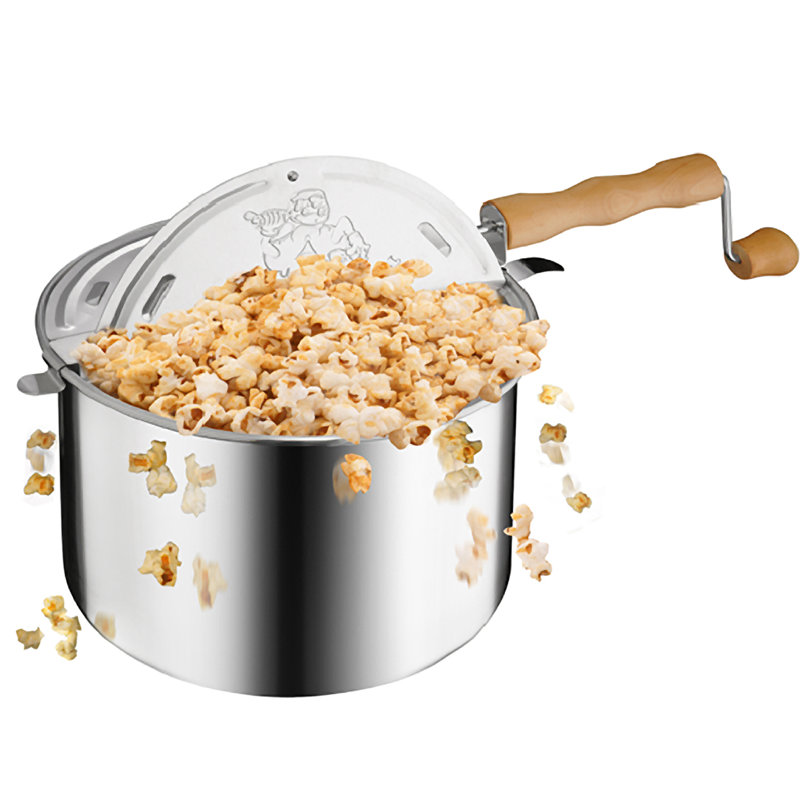 6.5 Qt. Popcorn Popper
Awards Night Plastic Popcorn Box
Arachne Sectional
Chevron 100% Cotton Throw Pillow
Kareem Upholstered Storage Bench
Aren't they adorable?!? I'll take any excuse to buy cute new items for our new home. These are so stylish yet comfortable, practical, and everyday items you'll be sure to continually use even after the party.
Entertaining can be a lot of fun and having a themed party is a great way to stay connected with your friends, family, and your spouse in a different environment than your average party.
Do you have any predictions for the Oscars? I'd love to hear what they are!
xoxo – Katie
---
"An the Oscar Goes to…"